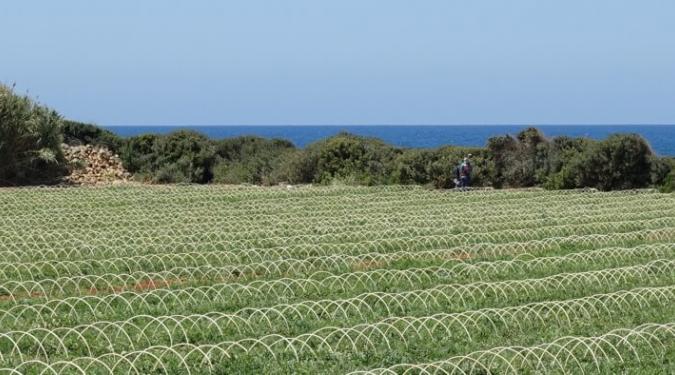 GreenWaterDrone proposes an innovative CWSI system for the focused and real-time management of irrigation needs of crops with high water requirements. The system combines the advantages of focused and short-distance temperature measurement of terrestrial infrared sensor systems, with the possibility of efficient and, above all, low-cost large-scale coverage of satellite telemetry systems. It is based on the use of unmanned flying drones equipped with the appropriate equipment for the direct measurement of foliar temperature with spatial accuracy that can be dynamically adjusted to the density and heterogeneity of the crop and used in real time via wireless networking irrigation planning and crop monitoring.
In the center of commercial exploitation of the results of the proposed project are the web applications developed for mobile and fixed users, small and large devices (smartphones, laptops, PCs) with internet access. Services can be accessed through a Web Portal by providing Irrigation Alerting & Scheduling, Irrigation Water Management, and Real-Time Crop Surveillance (real-time Crop Surveillance) -time), adapted to the supported areas.
Potential users of the system include:
Local / Regional / National Authorities (Municipalities, Regions, Ministry of Development)

Water / drilling water / drilling companies

Rural Development Centers (water resources studies, land improvement services)

Agricultural Cooperatives / Individual Farmers-Producers.

Professionals in agriculture and water (agronomists, geologists, hydrologists)

Universities / Research Centers (Precision Agriculture, Hydrology, etc.)

All entities that directly use or integrate with services that provide irrigation data for extensive crops.