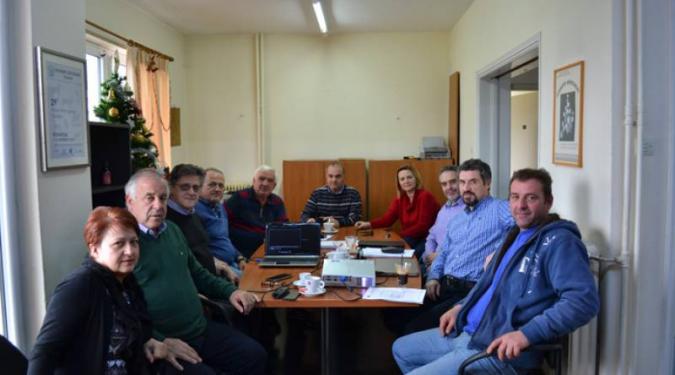 A meeting with important producers, who embrace innovation, was the first step of the preparation for the launch of the Green Water Drone research project.
The meeting was organized with full success, on Friday 5-Jan-2018, by the Department of Agriculture and Veterinary of Trifylia, the Region of Peloponnese / Regional Unity of Messinia and was coordinated by the director of the department, Mr. Antonis Paraskevopoulos.
The project will attempt to implement a specific technique for the first time, utilizing drones for optimum management of irrigation water, aiming to protect and increase the quality of this valuable resource.
Green Water Drone is coordinated by CITE and is executed with the partnership and scientific guidance of major research partners (Agricultural University of Athens and TEI of Peloponnese), distinguished Greek companies (CITE SA, ALTUS LSA and ITCS) and four significant producers of the Trifylia region.