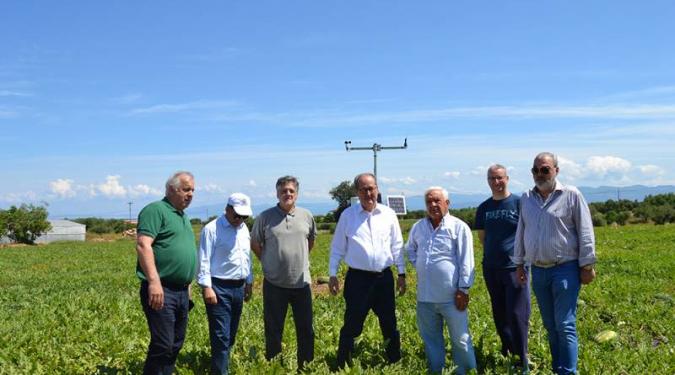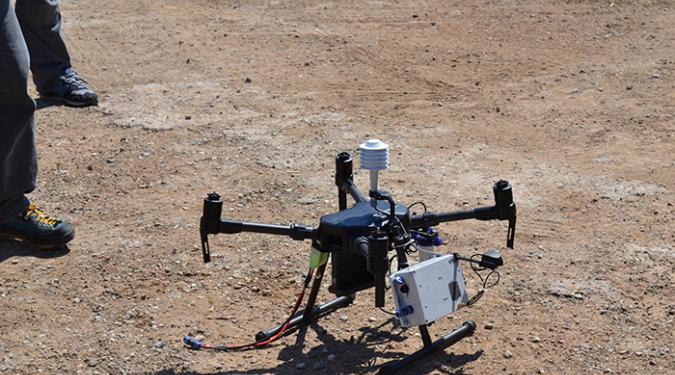 GreenWaterDrone in press
The Regional Governor of the Peloponnese Panagiotis Nikas, was found in the heart of the agricultural production that is beating at this time of the year in the watermelon fields of Trifylia, during his tour in Trifylia on Saturday.
More specifically, he was found in the export unit of Charalambos Papadopoulos in the area of Terpsithea, where he had the chance to be informed by both him and the producers about the course of exports.
He was also briefed by the professors of the Agricultural University of Athens Manolis Psomiadis and Stavros Alexandris about a pioneering research carried out with the cooperation of the University and Trifylia's Directorate of Rural Economy and Veterinary, on the optimal management of irrigation water in crops, in the context of precision agriculture. With modern weather stations on the ground as well as on a drone, instruments made of 3D printers attached to it, measurements are made and data are obtained, which in combination with data from satellites study the stress of cultivation in water stress and determine the irrigation needs of crops. The study is piloted on watermelon, tomato and potato crops and its results will be presented at a workshop that will be held in the region.
Eleftheria online.gr (article in greek)